How We Make Our Cushions/Embroidery :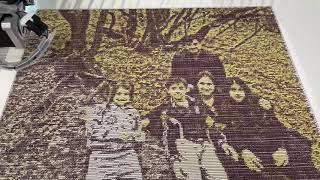 Needles
We offer many different types of Needles that are always high quality. We have needles for many different fabrics and with different eye size. Fabric Family has many hand sewing needles, wool needles, machine needles and many more. They are great for sewing on fabrics and perfect for dressmaking or clothing repairs or any crafts that you have in mind. If you need a specific Needle that you cannot find on this page please email or message us.
SHOP NOW
Fabric Family Cushions
The Fabric Family brand offers quality cushions made from quality material, made to perfection. Fabric Family cushions are manufactured with care, skill and style. You can enjoy the luxury and performance of Fabric Family products. We offer a huge selection of colours and designs of cushions made in England, UK.
SHOP NOW